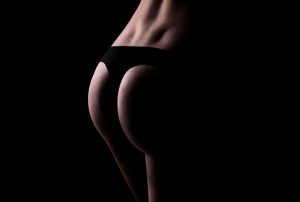 Enlarge and reshape the buttocks, add volume to the hips, and fill in hip dips, Buttock...
Read More
Morpheus8 + PRP
I have been visiting SkinCision twice now, no complaints only compliments. And they always make you feel special and appreciated, but more importantly – they bring in results (at least for me). Thank you, ladies for the good care.
AD – MOREPHEUS8 GOLD
PRP with Dr Rezai – Amazing!
Dr Rezai is a rare type of surgeon. He is someone that you can completely trust. He will not allow you to go over board and have any procedure that is not necessary. After two other procedures with him – Breast Augmentation and Nasal Fold filler I decided that I would like to try PRP injections – a 3 visit course. The aim is to improve skin tone, quality and also aim for a refreshed younger looking face. PRP is like a natural filler. After visit 1 my face was very full and rejuvenated …
1 of 3
PRP with Dr Rezai – Amazing!
… I looked around 5-6 years younger and very rested. On the 2nd visit 6 weeks later I had less injections and again my skin felt youthful and I did not always feel the need to wear makeup which is rare. This week I had my final treatment a total of 21 injections! My skin currently looks amazing I have slight bruising above my lip but you can feel the volume in my face. Something that I lack as I have a very thin and long structure. The results are not even final yet but already there is so much improvement. By having these injections I have not had any filler in my face for 11 months. I feel the injections have contributed to this factor …
2 of 3
PRP with Dr Rezai – Amazing!
… As a 36 year old blonde fair skinned woman I am now trying to reverse the first signs of aging after years of sun beds and not wearing adequate lotion on holidays. I truly recommend this treatment. Not only is it good for my skin, completely natural but you are also in very skilled hands. I have asked Dr Rezai for Anti Wrinkle Injections for about 4 years and he always refuses. That is because he will not allow you a treatment that is not necessary. I would not go anywhere else.
3 of 3
SR – PRP REJUVENATION
Simply The Best! You are in good hands with Dr. Rezai
I've been going to Dr. Rezai for two years now and I couldn't be happier with my results. Amazing! I had a very stubborn frown line and he was able to give me the results I've been looking for. I couldn't be happier. I've had Anti Wrinkle Injection, filler, micro needling and PRP. I always know I am in good hands with Dr. Rezai and his staff. They are professional, knowledgeable, down to earth and always make me feel that I am in the best care. I wouldn't hesitate for one bit on going to Dr. Rezai.
KB – MULTIPLE PROCEDURE
Would Recommend
I Loooveeee the skincision team, they're super professional, kind, always smiling and patient. I love my facial treatments there and recommend the place to anyone! All my treatments have been super comfortable and relaxing actually. Furthermore the place is always clean, smells nice and has a lovely ambiance.
L – SKINCISION SIGNATURE FACIAL
My Skin is Glowing!
I've been seeing Dr Allen since 2015 when I first visited him for a rhinoplasty and otoplasty. Since then I couldn't have any other surgeon do any cosmetic treatment because I trust him fully. Not only his work is extraordinary, but he is professional, well composed and extremely respectful and empathetic with all his clients. I have now been having ongoing treatment such as lip fillers every 8/9 months which he does super natural, he has such a great eye on what suits his patients face. I've also had the perfect peel which took away a lot of imperfections on my face like discolouring, spots especially around the chin and dark circles.
1 of 2
ND – SKINCISION SIGNATURE FACIALS
My Skin is Glowing!
I'm now having forma radio frequency in conjunction with Skinceutical facials – I have never seen my skin glow so much. I'm 27, I don't have wrinkles, but I can see my face has become so much tighter. I am now using the Skinceuticals products at home every morning and night to maintain the upkeep of my skin and everyday I get a couple of compliments about how much my skin glows and asking what I've done. I didn't want to start the Anti Wrinkle Injections/filler process yet until I really need to and this treatment is exactly what I needed!
2 of 2
ND – SKINCISION SIGNATURE FACIALS
Delaying Wrinkles & Ageing
Having had many treatments done with Dr Allen my personal favourite is anti wrinkle injection. Amazing results every time. My face is not frozen I have all the facial movements without the deep frown wrinkles, forehead wrinkles and the laughter lines around the eyes. No one can guess i have anti wrinkle injection done, the compliments that I get always is that I look fresh and glowing. When i tell my friends that it's the anti wrinkle injection they cannot believe I've had anything done. Time after time i would recommend Dr Allen for his expertise and advice that he gives. Thank you Dr Allen for always making me wrinkle free and most important of all Natural looking.
NH – BESPOKE ANTI-AGEING PACKAGE
36 Year-Old with Fine Lines Around the Eyes
I cannot recommend Mr Rezai more highly. He is outstanding! Not only is her personable, friendly and highly professional, he also is very honest. By this I mean he will tell you if you do NOT require anti wrinkle injection which, for this industry, is highly refreshing. His results are also excellent. I am always able to move my forehead and have expression following Muscle Relaxing Injections (something I haven't been able to do when I have had Muscle Relaxing Injections before with others). He is the best there is.
S – ANTI WRINKLE INJECTIONS
No One Can Tell!
Alex and the team are AMAZING! Not to mention the first time I had my consultation with Mr Rezai. I really look forward to all my appointments and treatments. Friendly and extremely professional. And the results of my treatments are incredible! When people say "wow, you look great – what have you been doing?" This is when you know you're in excellent hands!
T – MESONATURAL, FILLERS & ANTI WRINKLE INJECTIONS
Profhilo Treatment – Amazing Results!
I have just had my 2nd treatment with the Profhilo injections with Mr Allen Rezai. I must say the results are amazing already. Having tried other treatments in the past this has to be one of the best. My skin feels so smooth and hydrated and apparently will get even better over the next few weeks. Can't wait!! The treatment was done with tiny needles so minimal discomfort. I can highly recommend this. Thank you Mr Rezai.
RD – PROFHILO
My Stubborn Frown Line Seemed Resistant to Anti Wrinkle Injection…
My stubborn frown line seemed resistant to Anti Wrinkle Injection so it was recommended that I try a filler. The procedure was quick and fairly painless, just mild discomfort for a split second as needle penetrated my skin. Dr Rezai and all of the staff are very informative and reassuring which put me at ease. The results were immediate. No more frown line! The swelling took 2 days to subside and I had no bruising whatsoever. The Clinic is very good with checking up on your progress after a treatment, usually with a phone call or sometimes WhatsApp. Extremely happy with this clinic and Dr Rezai. I would highly recommend to others to come to the SkinCision Clinic, You won't be disappointed!
LID – DERMALL FILLER
Wanting To Feel Fabulous with Anti Wrinkle Injection!!
I was never apprehensive about having Anti wrinkle Injections as the people I knew who had had it were sooo happy. It doesn't hurt at all and the results are great. Allen Rezai and his assistant Alex are lovely people and they make you feel completely at ease. Anti Wrinkle Injections made the lines on my forehead and around my eyes literally disappear but it doesn't feel tight-just feels and looks lovely. I would recommend Allen Rezai 100%!!
J – Anti WRINKLE INJECTIONS
Fantastic Doctor
Fantastic Doctor – I was a nervous wreck because I was scared of getting fillers. He was extremely patient and kind, and has the softest touch. Could barely feel the injections. He has an artistic eye, very happy with my results and will be back!
L – DERMAL FILLERS
Nasolabial Folds /AKA Laughter Lines 🙂
Having considered fillers in my laughter lines for some time I decided to go back to Dr Allen. Having previously had lip fillers with Dr Allen (the best treatment I have ever had done and would have done again with no hesitation) i had my laughter line (nasolabial folds) filler done. Dr Allen has the softest touch and with my eyes closed, I know that my look will be the most natural without looking stretched, filled or the more common term used like I have had fillers done. having had my treatment this is the next best thing to having had lip filler! Amazing results and natural look. No bruising, no discomfort, highly recommend DR Allen Rezai.
NH – DERMALL FILLER
Highly Recommended
For my first filler and PRP treatment, i went to Dr Allen at SkinCision. I must say I was very impressed from start to finish. He explained the procedure in detail from a to z. No swelling and minimal pain. Since then every time i go we have a full consultation and he makes sure I know everything, all the pros and cons. The nurses are very professional and helpful. I would highly recommend him.
NA – PRP & DERMALL FILLER
I can call Dr Allen Rezai confidently, The only caring Doctor
Excellent, my hair fall almost stopped, and I started feeling that my hair volume increased, and my hair growing back again, I will definitely recommend Dr Allen to everyone and his professional, caring team who would direct you through the best required medication for your problem, Dr Allen is very caring and I'm so happy I chose him for my problem.
MG – PRP FOR HAIR LOSS